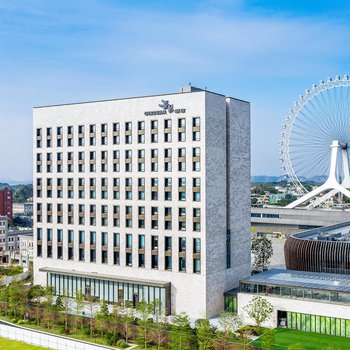 Opened in 2021, the GIRDEAR HOTEL is a great accommodation choice in Qingyuan.
Yuantan Railway Station and Guangzhou Baiyun International Airport are located 36km and 53km away respectively. This hotel is located near many of Qingyuan's attractions including Meilinhu Huayu Yinxiang Park, Merrill Lake Ferris Wheel and Guangzhou Back Garden.
At the end of a busy day, travelers can unwind and relax in the hotel or go out and enjoy the city. For those driving themselves, parking is provided on site.
Germaphobes can rest easy - the level of cleanliness is highly rated at this hotel.